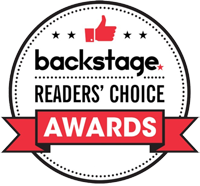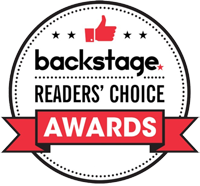 Named a "Best Kids Acting Class in Los Angeles"

Top Rated Acting Classes
for Kids, Teens, and Young Adults in Los Angeles
Why are 3-2-1-'s acting classes for kids, teens, and young adults recommended by top Talent Agents and Casting Directors in Los Angeles? Why are 3-2-1- Acting Studios' students consistently working in television, film and modeling? It's because we provide a high level of top quality acting classes taught by professional working actors who inspire and whose passion is to see you succeed.
Join our acting classes for kids, teens, and young adults in Los Angeles by scheduling your first, free trial class. Experience 100% of the fun and excitement and learn how to become a working actor. We invite you to watch our video and hear what our students and parents say about our top-rated acting for TV/Film programs.

Outstanding Acting Classes in Los Angeles
At 3-2-1, we take an individual approach to helping our students gain confidence and learn to shine! Coached by a team of dedicated, working Film & TV actors, 3-2-1's industry-celebrated on-camera acting classes are specially designed to nurture both the beginning and advanced young actor. Students love improving their public speaking skills in our fun, supportive classrooms, and parents love our flexible schedules and on-going acting classes for kids and teens. At 3-2-1, we believe that each and every student deserves the opportunity to master the invaluable life skills that acting training builds, whether they use those skills to become a successful professional actor, a poised and well-spoken lawyer, or a doctor with pitch-perfect bedside manner. Check out our acting classes for children, teens, and young adults here.

Acting Classes with Inspiring Coaches
How do you stand out at an audition? What does it take to motivate a casting director to book you for the role, regardless of however many other talented actors they saw that day? How do you make him or her sit up in their chair during your reading and say, "this is the one"? The secret is in how you prepare! Taking the initiative to properly prepare for an audition gives you the confidence to relax, have fun, and truly be "in the moment" when it's time to share your work! At 321, we give young actors the opportunity to work privately with our acting coaches because we realize that preparation is the hallmark of a true professional. It's what opens the door to not only getting call-backs and booking jobs, but to building that lasting reputation as an actor who can arrive onset ready to deliver a stellar performance every time! Our acting coaches will show you how to personalize your audition and ensure that you stand out. Devote an hour to private coaching and leave whoever's behind the table in that audition room excited to see more of your talent! Read all of our instructors' bios here.

Success Driven Showcases
Ready to take your passion for acting to the next level? If you're craving a chance to launch a professional career but don't know where to start, there's truly no other opportunity in Los Angeles like 3-2-1's Acting Career & Showcase Program. Personally crafted by 3-2-1's Owner and Talent Showcase Director, Ms. Mae Ross, who has helped hundreds of students achieve agency representation over a 20-year-career, the course is devoted to guiding a hand-selected group of young actors through the transition from student into working professional. Our uniquely customized program transforms what can be an overwhelming process into an exciting celebration of our students' talent. Students and families are given personalized guidance in everything from how to ace an agent interview, to the ins and outs of getting your work permit. Then, each student is cast in material specifically tailored to show off their unique talents, and receives extensive individual coaching to create an unforgettable performance. Their hard work culminates in a Talent Agent Showcase like no other, in which students are individually introduced, interviewed, and given the spotlight to do what they love for some of LA's most prestigious talent agencies.